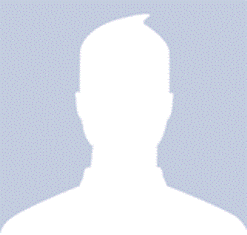 Dr Neetu Sharma
Associate Professor | Department of Hindi
Contact (Off.): +91-11-27667458

Email Address : drneetu2012[at]gmail[dot]com

View Resume
M.A , 2000 , University of Delhi
M.Phil , 2002 , University of Delhi
Ph.D , 2005 , University of Delhi
Currently working as Associate Professor in Department of Hindi, HRC . Over 16 years of Teaching Experience with Special Interest in field of Hindi Natak.
Hindi Bhasha Aur Uski Lipi ka Itihaas
Hindi Upanyas
Hindi Kahani
Hindi Natak Evam Ekanki
Hindi Rangmanch
Hindi Bhasha , Sahitya aur Sanskriti
Hindi Gadya Ka Udbhav aur Vikas
Lokpriye Sahitya
Rachnatmak Lekhan
• TEACHER INCHARGE, DEPT OF HINDI (HRC) 2011-12, 2015-16, 2021-22
INCHARGE OF HINDI SAHITYA PARISHAD(HRC) 2008-09, 2017-18, 2020-21

CONVENER / MEMBER OF HINDI DRAMATICS SOCIETY(HRC) 2008-09, 2011-12, 2021-22

EDITOR OF 'HANS' COLLEGE MAGAZINE(HINDI PART) 2011-12, 2017-18, 2019-20

ACTIVE PARTICIPATION IN COLLEGE CULTURAL AND SPORTS EVENTS, GROUP SONG, CHESS, BADMINTTON, CARROM etc.

MEMBER SPORTS, STUDENTS WELFARE, LIBRARY, ACADEMIC AFFAIRS, ADMISSION, HOSTEL, CANTEEN, ENVIRONMENT AWARENESS, WOMEN DEVELOPMENT, PUBLICATION,WDC COMMITTEES.

ORGANIZED AND ACTIVELY PARTICIPATED IN SEMINARS, WORKSHOPS, NATIONAL AND INTERNATIONAL CONFERENCES IN DEPT. OF HINDI (HRC) AND OTHER COLLEGES OF UNIVERSITY OF DELHI.

ACTIVE PARTICIPATION IN DEPARTMENT LEVEL MEETINGS, SEMINARS FOR CURICULLUM DEVELOPMENT ORGANIZED BY DEPT. OF HINDI(HRC).

PARTICIPATED IN DEVELOPMENT OF E-CONTENT IN E-PG PATHSHALA, CPDHE, ILLL, UNIVERSITY OF DELHI.
M.Phil.

–Dessertation- PRASAD KI NATYARAS KI AVDHARNA
Ph.D. –Thesis-

PRASAD KI NATYA SANRACHNA MAIN RAS AUR DWANDV KI SAMANVIT BHOOMIKA
Prasad ka ras chintan - Sole author (Akshar publishers and distributors,2016)

Prasad ki natya sanrachna main ras aur dvandv ki samanvit bhomika – Sole author (Akshar publishers and distributors,2017)

Bhartiye kavya shashtra – Co-editor (Akshar publishers and distributors,2017)

Prasad ka rangchintan - ePG Pathshala : E content creation for Post Graduate students. (2017)
Prasad ke natkon main ras aur dvandv ki samanvit bhoomika. ( Hindi natak: Nai parakh, 2010)

Rashtriye ekta ke prakashan aur hindi ki samamvayevadi bhoomika.( Hans varshik patrika, HRC, 2012)

Nari samasya aur Prasad ka dhurswamini ( Gender and space: Multidisciplinary Insight, CPDHE,2016)

Kabir ki bhakti Bhawna (Madhyakalin hindi kavya paridrishya, Samaj,2016)

Social media main ubharti nari pratirodhi drishti (Hans varshik patrika,HRC,2016)

Samkalin paripekshya aur Gandhi chintan (Vartman paridarshya aur Gandhi, Samvad,2017)

Social media main Hindi bhasha ki bhoomika ( Social media main sahitya ka badalta swaroop , Swaraj prakashan, 2018)

Hindi natak main Lok tatva ki bhoomika ( Lok Parampara aur Bhartiye Sanskriti, 2019)

Maa ki aakanksha – Book review " Koi achha sa ladka" (Hans magazine, HRC,2020)
Participated/Organised over 30 International and National Conferences/Seminars
Active Participation in National and International programs
ATTENDED ORIENTATION, REFRESHER COURSES AND FOUNDATION COURSES, ACADEMIC CREATIVE WRITING WORKSHOPS BY C.P.D.H.E, ILLL, JAMIA MILIA ISLAMIA UNIVERSITY DELHI.
PARTICIPATED IN HINDI STREET PLAY ORGANIZED BY CPDHE, UNIVERSITY OF DELHI