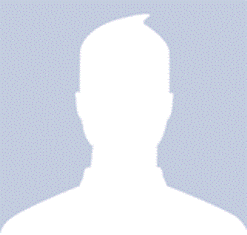 Dr Animesh Naskar
Assistant Professor | Department of Economics
Contact (Off.): +91-11-27667458; Email: anaskar@hrc.du.ac.in

Email Address : anaskar[at]hrc[dot]du[dot]ac[dot]in

View Resume
Financial Economics
Microeconomics
Regional Economics
B.A. (Hons.) Economics , 2001 , Jadavpur University, Kolkata
M.A. Economics(Spl. with World Economy) , 2003 , CSDILE, JNU, New Delhi
M.Phil Economics , 2005 , CSRD, JNU, New Delhi
MSc Economics and Financial Economics , 2013 , University of Nottingham, UK
PhD Economics , 2020 , CSRD, JNU, New Delhi
Academic & Work Experience:
Working as an Assistant Professor in Economics at Hans Raj College, University of Delhi from September, 2006 onwards.

Visiting Faculty at Lal Bahadur Shastri Institute of Management, Delhi, 2021.
Worked as a Research Fellow in Asian Institute of transport development from March 2006 to September 2006.
Worked as a Junior Research Fellow in Shastri Indo-Canadian Institute sponsored project "Globalization and the Poor: Sustaining Rural Livelihoods", in J.N.U. from September 2004 to January 2006.
Subjects Taught:
Introductory Microeconomics
Introductory Macroeconomics
Topics in Micro economics (game theory)
International Economics
Statistical Methods in Economics.
Money and Financial Markets
Financial Economics
Money & Banking (General Elective)
Intermediate Microeconomics-II
Liason Officer, 2012
Admission Convenor(Arts & Commerce), 2015
Canteen Convenor, 2016-17
Deputy Coordinator, Central Evaluation Center, Hansraj College, 2016-17 & 2017-18
Convenor Special Category Student Admission, 2017-18
Nodal Officer (Open Book Examination) 2019-20
MSc Dissertation title "Determinants of Bank Profitability".
M.Phil Dissertation title "Inter-State Disparity in Indian Manufacturing: Growth Productivity & Efficiency".
PhD Dissertation title " "Industrial Clustering in India-An Inter-State Analysis"
Worked as a content writer in MHRD sponsored project e-PG Pathshala at Khalsa College, Delhi and wrote ten E-modules on the topic,"Theory of Factor Markets".in 2014-15.
Animesh Naskar (2021): Firm heterogeneity in industrial clustering of Indian manufacturing industries, Area Development and Policy, DOI: 10.1080/23792949.2021.1930563
Presented a paper titled, "Inter- State Analysis of Indian manufacturing in Pre and Post liberalization" in a National Seminar organized by CSRD, Jawaharlal Nehru University in August, 2006.
Organized and participated in one day Faculty Development Programme on Econometric Software-STATA at Hansraj College on 28th January, 2017.
Organized and participated in one day Faculty Development Programme on Financial Literacy in collaboration with SEBI at Hansraj College on March, 2017.
Awarded Delhi University Faculty Development Programme Scholarship in 2012.