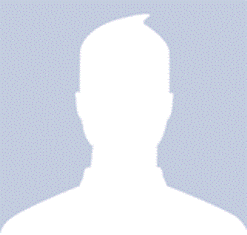 Mr Sanjay Batra
VICE PRINCIPAL AND ASSOCIATE PROFESSOR | Department of Computer Science
Contact (Off.): +91-11-27667458

Email Address : sanjaybatra9[at]gmail[dot]com

View Resume
MCA , 1985 , Delhi University
Teaching Experience in Hansraj College: 33 years
Date Of Joining as Permanent: 18-02-1987
Software Engineering, Python Programming, DBMS, Data Structure, Programming in C, Programming in FORTRAN/COBOL/PASCAL, System Analysis and Design, Information Storage and Retrieval, Fundamental of Computer Science, Computer Networks, Programming in C++, Computer System Architecture, Operating System
Hostel Warden for two years from1.05.2009 to 30.04.2011
Student Advisor for the year 2015-16.
Bursar of the college for Two Years
Director(IQAC) for three years from July 2016 to September 2019
Vice Principal September 2019 Onwards
Paricipated in International conference" The legacy of Srinivas Ramanujan" organized by University of Delhi from 17-22 December 2012
Participated in National seminar of InSIS-2016on Ancient wisdom and Multimedia learning transforms Modern education on 29th March 2016.
Organized workshop on "Computer Awareness" for Non-teaching staff from December 13 to December 16, 2016.
Member Organizing committee in the INSPIRE Programme od Department of Science and Technology Govt. Of India held from 12th December 2017 to 16th December 2017.
Organized Skill enhancement workshop SEW 18 on 29th October 2018 in the Chemistry department for college students.
Organized workshop on "Prevention Of sexual Harassment at the workplace" on 14th June 2019.
Organized Retraining Programme for Non-teaching employees of Science Departments in June 2019.
Participated in a three-day International Conference on applied Wisdom for Transformational Leadership organized by DRPSECT, Vadodara hosted by SOL, University Of Delhi from 20-22 February m2018.
Member of Organizing team of One-week Faculty Development Programme "ICT in Education and Cyber Security" July 10-16 2019.
Awards & Recognition
Mahatma Hansraj Teachers Shiksha Samman 70th Foundation day of Hansraj College for more than 30 years of exemplary and commendable service as a teacher.
Certificate of appreciation from DAV College Managing Committee for an exemplary contribution towards the Administrative and academic Standards & quality in accomplishment of NAAC A+ grade. as Director(IQAC).
Certificate of Appreciation from Hansraj College for dedicated and committed service as Director(IQAC) and Bursar.
Awarded 33rd Dr. S.Radha Krishanan Memorial National teacher award-2017 by All India freelance Journalist and writers of India association.
Certificate of Appreciation from Hansraj College Alumni Association for Commendable Contribution and dedicated vital role towards the NAAC accreditation in achieving3.62/4.0(A+ grade)