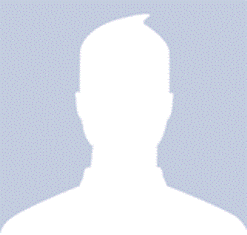 Mr Sandeep Kumar
Assistant Professor | Department of Mathematics
Contact (Off.): 9891681418

Email Address : sandpoon05[at]gmail[dot]com

View Resume
TOPICS-PURE AND APPLIED MATHEMATICS
B.sc , 2001 , MEERUT COLLEGE MEERUT
M.sc , 2004 , MMH COLLEGE GHAZIABAD
M.Phil , 2011 , CCS UNIVERSITY MEERUT
NET , 2009 , CSIR
I was working in Deen Dayal Upadhaya College from 2011-2015 as an Assistant professor on the basis of Ad-hoc.
I am now working in Hansraj College University Of Delhi from 2015 as an Assistant professor on the basis of Ad-hoc.
Real Analysis

Abstract Algebra

Linear Algebra

Complex Analysis

Differential Equation

Operation Research (OR)
Worked in admission commitee Hansraj college in year 2018.

Discipline commitee member in Hansraj college.

Worked as a member of Organizing Committee in the INSPIRE programme (DST) held at Hansraj college 2017.(12-16 December)
I have researched in Inventory theory and Published the following papers:
An Inventory Model under the effect of Learning and Inflation (International Transactions in Mathematical Sciences and Computers;July- December 2013,volume 6 No.2 pp.115-124 ISSN 0975-3753).
Mathematical Model of Decaying Items with the stock dependent Demand and Allowable Storages (International Transactions in Applied Sciences;October-December 2013,volume 5 No. 4 pp.633 ISSN 0975-3761).
National Conference on Advances in Operations Research And Mathematical Sciences. AORMS-2018 (24-25 FEB,2018)Organized by- Department Of Research and Post Graduation Studies in Mathematics and Depatment of Stastics (Vardhman college, Bijnor UP)
Attended 2 week Mahatama Hansraj Facullty Development workshop regarding"Usage of ICT In Education:Challenges And Oppourtunities during Covid-19".