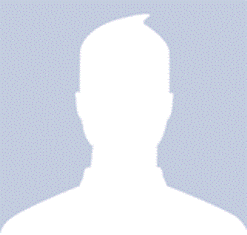 Dr. Suchitra Majumdar
Assistant Professor | Department of History
Contact (Off.): +91-11-27667458

Email Address : majumdarsuchitra[at]gmail[dot]com

View Resume
I have specialized in Ancient and Early Medieval indian History.
PhD , 2021 , University of Delhi
M.Phil , 2013 (January) , University of Delhi
I have been teaching as an Assistant Professor (ad hoc) in various colleges of Delhi since 2013.
1) Social Formations and Cultural Patterns in the Ancient World.
2) History of India I (B.A Honours, First Year).
3) History of India from the Earliest times up to c.300 CE (B.A Program, First Year).
4) History of USA: Independence to Civil War (taught to BA honours, Third year ,Sem 5 students,shared some units)
5) History of USA: Reconstruction to New Age Politics (taught to BA honours, third year Sem 6 students,shared some units)
6)Heritage and Tourism (Skill Enhancement Course, B.A Program second year, Sem 3 students).
7) History of India: c. 300 to 1200 (taught to B.A program, First year Sem 2 students)
8) Archaeology and History (Skill Enhancement Course, BA program, Sem 4 students).
I have worked in the capacity of the seminar-in charge of the History Society. I have also contributed in the department's IQAC data related work.
My thesis is titled as ''State, Society and Religion in Early Medieval Bengal and Assam'', and is a work which discerns tendencies in early medieval Assam as well as Bengal. The primary sources include epigraphs, and two texts from each of the two regions. More importantly, it does 'what could be called as a sub-regional 'micro-analysis', instead of forcibly superimposing some preexisting 'epi-centric' model.
1) Co-authored, ''I Soar: Women on Wheels", in Anujivami: I Survive, Published by Shivaji college, DU (Pinnacle Learning), pp.84-89, 2014.
2) ''Agrarian Society in Early Medieval Bengal' in Social Scientist, vol. 504, pp. 11-28, 2015
Have help in the organization of, and have attended the FDP organized by the History department(Hansraj College, DU) in April- May 2021 named ''Historiography and Research Methodology"'. Have also attended one week FDP named ''Roadmap for Building new India with the new education Policy" (July 2021) held at Hansraj college, DU
Presented a paper in Delhi University, (History department) Research Scholar's Conference, titled The Self-Images of Royalty in Early Medieval Bengal and Assam (2018).