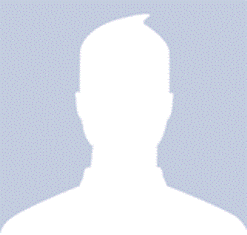 Dr Santosh Hasnu
Assistant Professor | Department of History
Contact (Off.): +91-11-27667458

Email Address : rexhasnu[at]gmail[dot]com

View Resume
Medieval/pre-modern history of South Asia.
PhD , 2018 , Department of History, University of Delhi
MPhil , 2012 , Department of History, University of Delhi
MA , 2009 , University of Delhi
I have been teaching under-graduate history courses at Hansraj College since August 2013.
History of India, C.1200-1500
History of India, C. 1200-1700
Rise of Modern West -II
SEC IV: Understanding Popular Culture
History of Modern Japan and Korea 1868-1950s
PhD Thesis titled "A History of Transport in Northeast India, 1824-1945"
'Coolie Labor, Tea Planters and Transport in colonial India', book chapter in Global Commodity Chains and Labor Relations, edited by Andrea Komlosy & Goran Music (Brill Publication: Leiden, 2021).
'Colonial state and Annexation of Cachar in a Strategic Frontier of British Bengal', book chapter in State vs. Society in Northeast India: History, Politics and the Everyday, edited by G. A marjit Sharma (SAGE Publication: New Delhi, 2021).
'Disciplining the hill tribes into coolie labor for road building', book chapter in The Palgrave Handbook of Bondage and Human Rights in Africa and Asia, edited by Gwyn Campbell & Alessandro Stanziani (Palgrave Macmillan Publication: New York, 2020).
'Road Construction in North-East Frontier of India, 1820s-1830s', book chapter in a book Road Communication in North East India and Beyond: Bridging Culture and People (Concept Publishing Company: New Delhi, 2018).
'Colonial Archives and its representations of pre-colonial Dimasa polity and practices', chapter published in a book "Studies on Dimasa: History, Language and Culture" Volume I, DVS Publishers, Guwahati, 2017.
"Inception of Aviation Routes between India and China", Economic and Political Weekly Journal, Volume 52, Issue No.33, 19 August 2017.
"Alibis of Conquest: Colonial takeover of Kachari customary polity", Eastern Quarterly Journal, Vol. 7, Issues III & IV, Autumn & Winter 2011, pp. 140–48.
"Labour Circulation and Transport System in colonial Assam", paper presented at the 52nd International Conference for Labour and Social History, held at Steyr, Upper Austria, 15-17 September 2016.
"Air Transport from India: Diplomacy and Business in WWII", paper presented at an International Workshop "The Indian Predicament: South Asia in WWII", held at the Hebrew University of Jerusalem, Israel, from June 5-6, 2016.
"Colonial Road Construction and Labour Mobilisation in Nineteenth Century Northeast Frontier of India", paper presented at a workshop held at Collège de France, Salle Claude Lévi-Strauss, Paris, from 30 September – 2 October 2015.
"Politics of Road Building in Colonial Expansion into Northeast India" presented for the panel "Reinterpreting South Asian state-formation: communication-spatialities and state structures" in the 23rd European Conference on South Asia, held on 23-26 July 2014 at University of Zurich, Switzerland.
Delivered a lecture at the Faculty Development Programme on New Perspectives on the History of North East India Series-II (02-06 November 2020), organized by Rajiv Gandhi University, Arunachal University.
Delivered a talk titled "A Historical Look at the People of North East India" talk delivered at Seminar Room, Hansraj College, organized by Samanvaya, B.A Programme Society on 25 February 2016
Delivered a talk titled "Recasting Colonial Roads as 'Public Works' in Northeast India, c.1824-1891" at Nehru Memorial Museum Library (NMML), New Delhi on 20 April 2015.
Participated and presented a paper at Summer School on "Labour, Coercion and Rights, Local Bondage in Global Perspective" held at EHESS, Paris from 13–16 June 2017, organized by Research University Paris (PSL).
Participated at India-China Corridor Spring School on 'Modern Empires, Flows, Environments and Livelihoods' on 25-26 March 2017, held at Indian Institute of Technology (IIT) Guwahati, India.
Presented a paper on 'Recruiting the Khasi & Garo hill peoples as Labour Corps for the WW I' at the International Conference on 'India and First World War' held at Nehru Memorial Museum Library, New Delhi, from 27—28 November 2018.
Presented a paper on 'Border Roads and Imperial Expansion of Late British and Qing Empire: A Case Study of the Lohit Valley Road' at the International Conference on Northeast India & Southeast Asia: Exploring Continuities held at Ambedkar University, Delhi, from 25-26 October 2018.