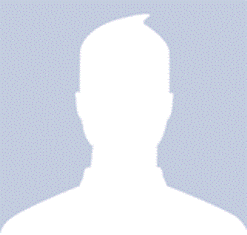 Ms Sunita Chand
Assistant Professor | Department of Computer Science
Contact (Off.): 01127667747

Email Address : sunitamk[at]gmail[dot]com

View Resume
CYBER-SECURITY
MACHINE LEARNING
DEEP LEARNING
NATURAL LANGUAGE PROCESSING
Ph.D pursuing , Registered in 2018 , USICT, Guru Gobind Singh Indraprastha University, Delhi
M.Tech (CSE) , 2015 , USICT, Guru Gobind Singh Indraprastha University, Delhi
M.Phil (CS) , 2012 , Manav Bharti University, H.P.
M.C.A. , 2001 , Dr. B.R.A. University, Agra
B.Sc.(PCM) , 1998 , Dr. B.R.A. University, Agra
UGC NET , 2012 , UGC
18+ years (1 year in IT and 12+ years in Teaching)
8.4 Year in Hansraj College, University of Delhi
6+ Years in Department of MCA, Krishna Engineering College, affiliated to UPTU,
2+ Years in Institute of Information and Computer Science, Khandari , Dr. B.R.Ambedkar University,Agra.
1 Year in IT Company at Delhi
Internet Technologies
Artificial Intelligence
Information Security
Computer System Architecture
Software Engineering
Data Structures
Database and Visual Basic Multimedia
Operating System
Member, SC/ST Cell, 2021-22
Member, ICT Enabling Committee 2021-22
Department Nominee for Special Category Admission in 2020-21
Member, OBE committee Dec- 2020
Member, Staff Council Portal Committee-2020-21
Deputy Superintendant, Examination May-June 2019
Member, Admission Committee in Hansraj College, 2013
Member, Time Table Committee, Department of Computer Science, Hansraj College.
Member, Course Design Committee for:

Computer System Architecture for B.Sc(H) Computer Science(CBCS-LOCF)-2019,
Computer System Architecture for B.Sc(H) Computer Science(CBCS)-2015,
Internet Technologies for B.Sc(H) Computer Science(CBCS) -2017
Operating System, B.Sc Physical Science(CBCS)-2016

CENTER CONTROLLER IN UPSEE Entrance EXAM 2011 for Technia Institute.
Worked as Coordinator for MCA department, Time Table Management, Organizing cultural activities, Discipline Committee member at KEC during 2006-2012
Completed M.Phil Thesis on "Parts of Speech Tagging Natural Language Sentences Using Artificial Neural Networks" in June-2012.
One Chapter on "COMMUNITY DETECTION USING NATURE INSPIRED ALGORITHM" in process published in the book titled "HYBRID INTELLIGENCE FOR SOCIAL NETWORKS" to be edited by Hema Banati, Siddhartha Bhattacharyya, Ashish Mani and Mario Koeppen and to be published by Springer International Publishing AG, Cham, Switzerland in 2017
Sunita Chand, Teshu Chaudhary, Rubina Parveen, "Upgraded Selection Sort", International Journal of Computer Science & Engg. (IJCSE) Vol. 3 No.4, April 2011,1633-1637.
Sunita Chand, , Dr.Manu Pratap Singh, Connectionist Network And Its Application For Optimization Published in Indian Journal of Computer Science & Engg. (IJCSE) , 2011, 166-169
Sunita Chand,Teshu Chaudhary, Manoj Kumar, "Extended RR-Scheduling Algorithm ", International Journal of Computer Science and Information Security (IJCSIS),Vol. 9 No. 5, May 2011,109-113.
Sunita Chand, Aditya Varshney, "Application Of Face Recognition System", Journal of Computing, Vol 3, Issue 5, May 2011,139-144.
Sunita Chand, V. P. Vishwakarma, "Comparison of Segmentation Algorithms for Leukemia Classification", Proceedings of the First International Conference on Advanced Scientific Innovation in Science, Engineering and Technology, ICASISET 2020, 16-17 May 2020, Chennai, India
Sunita Chand, V. P. Vishwakarma, "Leukemia Diagnosis using Computational Intelligence," in 2019 International Conference on Issues and Challenges in Intelligent Computing Techniques (ICICT),GHAZIABAD, India., 2019, pp. 1–7.
Sunita Chand, "Empirical Survey of Machine Translation Tools", 2016 IEEE Second International Conference on Research in Computational Intelligence and Communication Networks(ICRCICN 2016), Kolkata.
Sunita Chand, "Sanskrit as interlingua language in Machine translation", ICECIT 2015, Andhra Pradesh, 21st Dec 2015. Proceeding published in Emerging Trends in Electrical, Communications and Information Technology, LNEE, Springers,2017 , Chapter-3 , Pages 27-34 ISBN 978-981-10-1540-3
Participated in one-week FDP "Business 4.0 - Embracing Digital Technology" organized by Skill Faculty of Engineering and Technology, Shri Vishwakarma Skill University, Palwal, Haryana from 6th July- 10th July 2020.
Participated in one-week STTP on 'Data Science & Learning system' during June 24-30, 2020, jointly organized by NIT Kurukshetra & ECB Bikaner from 24-30 June 2020 under TEQIP-III.
Participated in One Week Faculty Development Programm om AI & Machine Learning" jointly organized by Electronics and ICT Academies through National Knowledge Network from 23 Dec- 27 Dec 2019.
Participated in Summer School on AI-Assisted Data Analytics at IIIT-Delhi from 11th July-14th July 2019.
Attended the FDP on "Data Analytics with R" held at KEC Ghaziabad held from 26th June to 1st July 2018 organized by EICT & IIT Roorkee.

Attended 2nd International Workshop on Big Data Analytics (WBDA-2017) on March 17-18, 2017.

Attended International Workshop on Big Data Analytics organized by School of Computer and Systems Sciences, JNU on 30th March 2016.
Conducted and felicitated a four-day workshop on Computer Awareness " for non-teaching staff of Hansraj College from 12th Dec- 16th Dec 2016.

Attended 2-days workshop on "Data Analytics and its Security issues" at Jaypee Institute of Information Technology, JP University, Noida on December 4 – 5, 2015
Receiving fellowship under "Visvesvaraya Ph.D. Scheme for Electronics and IT for Part-Time Researchers", supported by Ministry of Electronics and Information Technology, Government of India.