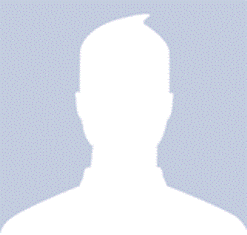 Doctor Hardeep Kaur
Associate Professor | Department of Zoology
Contact (Off.): 9810062682

Email Address : ppsingh89[at]hotmail[dot]com

View Resume
B.Sc.(Hons.) Zoology , 1979 , Zakir Hussain CollegeUniversity of Delhi, Delhi
M.Sc. Zoology , 1981 , Department of ZoologyUniversity of Delhi, Delhi
Ph.D. , 1987 , University of Delhi, Delhi
Associate Professor in Department of Zoology, Hansraj College
Non Chordate
Apiculture
Biology of Insecta
Parasitology
Ecology
Environmental Science
Member of Screening Committee for Teacher's Promotions (2020-2021)
Member of Workload Committee (2017-2018)
Member of Student's Advisory Committee (2016-2017)
Superintendent for conducting Practical Examination of Zoology Department (2016-2017)
Teacher-in-Charge of Zoology Department (2014-2016)
Staff Council Secretary (2015-2016)
Superintendent for conducting Practical Examination of Zoology Department (2007-2008)
Secretary of Staff Association of College (2006-2007) and (2007-2008)
Deputy Superintendent for conducting Annual Theory Examination of College (2006-2007)
Superintendent of Internal Assessment Examination of Zoology Department (1996-1997) and (1999-2000)
Convener of Musical Society (1999-2000)
Member of Annual Prize Disribution Committee (1999-2000)
Member of Admission Committee (1998-1999)
In-Charge of Canteen Committee (1998-1999)
Member of Election Commmittee (1996-1997) and(1999-2000)
Secretary of Zoological Society (1995-1996)
"Certain aspects of Orientation, Feeding & Ovipositional responses of the cotton leafhopper(Amrasca devastans) Distant. In relation to the potential for their manipulation for the pest management"
(1)Webinar On "Covid-19" Introduction To Virus, Clinical Pictures, Prevention & Remedies By Prof. Raj Kumar, Vice Chancellor, UP,Univ.Of Medical Sciences, Safai, UP.[28.04.2020, Zoology Dept.Hansraj College in association with IQAC (2) Three day Webinar on Covid-19: Challenges Ahead By MHRFDC under the aegis of Pandit Madan Mohan Malaviya Natinal Mission on Teachers and Teaching[ 7th to 9th May 2020 Hansraj College] (3) Webinar on 8th May 2020, On Cyber Security For Women By Expert-Judge Namrata Aggarwal, Additional Seretary, Delhi State Legal Services Authority,DSLSA, Organized by IQAC Laxmibai College, Univ. of Delhi. (4) National Webinar on " Higher Education in India after Covid-19" by Prof. Ram Ramaswamy, Department of Chemistry, IIT Delhi, Professor(Retired)SPS&SCIS, JNU UNIV.[Atma Ram Sanatan Dharma College] (5) Webinar on " Myths & Truths of fitness and Corrective Exercises for Various Body Deformities" by MHRFDC/HRC, May 12-13, 2020 (6) Webinar on "Prevention & Remedies for Covid 19 Pandemic" by Department of Zoology, Hans Raj College (under Star College Scheme) and Department of Biotechnology, Govt of India on May 15, 2020 (7) Webinar on"Rog me Yog" organized by Bhaskaracharya College of Applied Sciences, University of Delhi on May 16, 2020
8) Webinar on "Yoga & Immunity" organized byDepartment of Physical Education, Bharti College on 20th May, 2020 . (9) Webinar on "Role of ICC & Prevention, Prohibition & Redressal of Sexual Harrasement of Women at Workplace" by Mr Moloy Sanyal, Deputy Secretary, DOPT, Institute of Training & Management, ICC in collaboration with IQAC, Govt of India on 22.05.2020 (10) Webinar on "Basic Documentation for Teachers" under the aegis of UGC PARAMARSH Scheme at Hansraj College on 18.06.2020 (11) International Webinar on "Covid 19: Living through the pandemic" organized by Shristi Chetna, Hansraj College, on 23.07.2020 (12) Webinar on "Stress Management" organized by FDP, Hansraj College on May 1-3, 2020.
1.Workshop on "Online BasicTraining on Use of ICT C-1" 20.04.2020 - 23.04.2020
2.Webinar on Teachers and Technology: The Road Ahead 25.04.2020
3.Webinar on "Online Teaching and Learning Technologies 27.04.2020
4.Webinar Series(Basic) on "Transforming Teaching Learning Process Using ICT Tools" 23.07.2020 - 25.07.2020